Abstract
Plastic usage is increasing the number of pollutants in the environment. Plastic particles and other plastic-based pollutants are found in our environment and food chain, posing a threat to human health. From this perspective, the biodegradable plastics material focuses on creating a more sustainable and greener world with a smaller environmental imprint. This assessment should consider the entire life cycle assessment of the objectives and priorities for producing a wide range of biodegradable plastics. Biodegradable plastics can also have properties similar to traditional plastics while also delivering additional benefits due to their minimised impact on the environment in terms of carbon dioxide, as long as appropriate waste management includes such as composting, are contained. The demand for cost-effective, eco-friendly materials increases to reduce waste management and pollution issues. This study seeks to comprehensively understand biodegradable plastics production and applications research, product prospects, sustainability, sourcing and ecological imprint. Academic and industry interest in biodegradable plastics for sustainability has exploded in recent years. Researchers used the triple bottom line to analyse the sustainability of biodegradable plastics (economic profit, social responsibility, and environmental protection). The research also discusses the variables that influence the adoption of biodegradable plastics and a sustainable framework for improving biodegradable plastics' long-term viability. This study provides a thorough yet simple theoretical design of biodegradable plastics. The research findings and future research endeavours provide a new avenue for further research and contribution to the area.
Half of consumers say they will try to stop buying products which use single-use plastic packaging completely over the next three years, according to a new study on fashion retailing.
Sustainable, Biodegradable and Eco-Friendly Packaging Providers Market Global Forecasts to 2035
The "Sustainable, Biodegradable and Eco-Friendly Packaging Providers Market by Eco Friendly Packaging Attributes, Type of Packaging, Type of Packaging Container, End-User and Key Geographies: Industry Trends and Global Forecasts, 2021-2035″ report has been added to ResearchAndMarkets.com's offering.
The continuously growing pipeline of pharmaceutical drug candidates has inadvertently led to an increase in the demand for product packaging solutions. Further, the gradual shift of the healthcare industry from the one-drug-treats-all model to a personalized approach, coupled to the growing complexities associated with modern pharmacological interventions, has compelled packaging providers to identify innovative solutions.
Since packaging material comes in direct contact with the drug, it is essential to ensure that it does not negatively impact the sterility and quality of the product. In addition, packaging provides important information related to the product, including dosing instructions. At present, most of the healthcare packaging uses plastic, which has been known to have an adverse impact on the environment. Specifically, according to the World Health Organization, over 300 million tons of plastic waste is generated, each year, by the pharmaceutical industry, of which, 50% has single-use purpose.
Moreover, 85% of the trash produced by healthcare operations, including pharmaceutical and medical equipment packaging, is non-hazardous and hence, exhibits the potential to be replaced by other eco-friendly and reusable alternatives, enabling significant cost savings.
In recent years, several healthcare stakeholders have actively undertaken initiatives to replace the conventional packaging materials with sustainable, biodegradable and recyclable alternatives, in order to reduce the environmental impact. In addition, players engaged in the healthcare packaging industry are incorporating circular economy, which facilitates greater sustainability within supply chains, to offer a systemic approach to address environmental issues.
According to industry experts, currently, sustainable solutions account for 10%-25% of the total primary pharmaceutical packaging. In this regard, many companies are also developing novel sustainable packaging solutions, paving the way for new generation of healthcare packaging options, such as plant-based packaging made from corn starch, sugarcane and cassava. It has further been observed that use of greener packaging solutions can expand customer base, given the growing consciousness to conserve environment among individuals.
The report features an extensive study of the current market landscape and future opportunity for the players engaged in offering sustainable, biodegradable and eco-friendly packaging solutions in the healthcare sector. The study presents an in-depth analysis, highlighting the capabilities of various stakeholders engaged in this domain.
Amongst other elements, the report features:
● A detailed overview of the current market landscape of sustainable, biodegradable and eco-friendly packaging providers.
● An in-depth analysis, highlighting the contemporary market trends using seven schematic representations.
● An insightful competitiveness analysis of sustainable, biodegradable and eco-friendly packaging solution providers.
● Elaborate profiles of key players engaged in this domain. Each company profile features a brief overview of the company, along with information on year of establishment, number of employees, location of headquarters and key executives, recent developments and an informed future outlook.
● An analysis of recent partnerships inked between various stakeholders engaged in this domain, during the period 2016-2021, based on several relevant parameters, based on several relevant parameters, such as year of partnership, type of partnership model adopted, type of partner, most active players, type of agreement and regional distribution.
● An in-depth analysis to estimate the current and future demand for sustainable packaging, based on several relevant parameters, such as type of packaging and type of primary packaging containers, including for the period 2021-2035.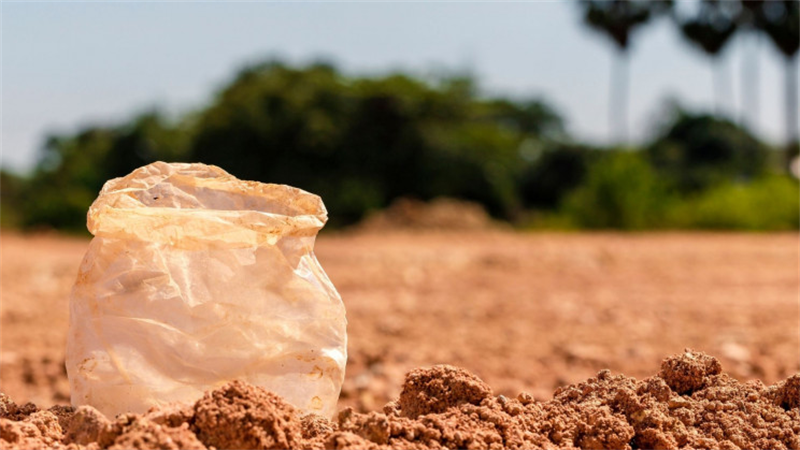 ---
Post time: May-25-2022